Here at Phillips Flooring America,
~We have the knowledge, experience, and passion to do your job right, in a timely manner, and at a fair price.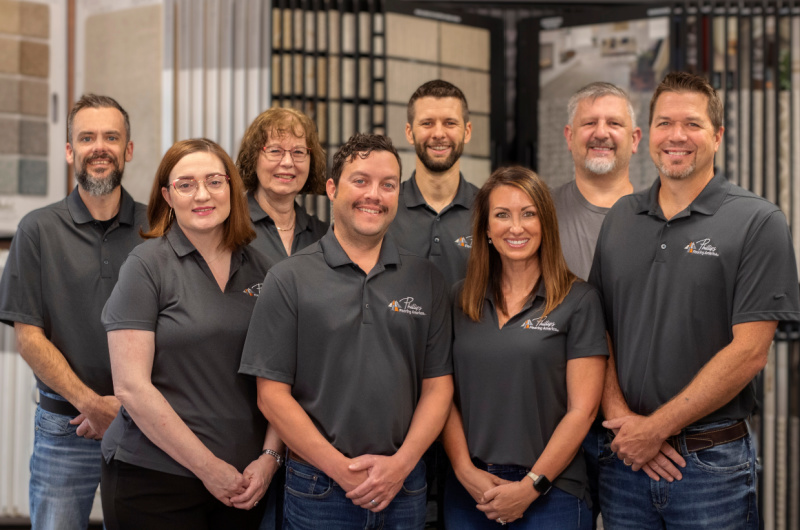 Our Mission
~ Our Mission is to provide a superior customer service experience and to strive for excellence on every job that we sell and install.
Our Philosophy
~ Our Philosophy is simple! We treat our customers exactly as we would like to be treated.
Our Customers
~ Our Customers include home-owners, local designers, builders, commercial businesses, remodeling contractors, insurance companies, and of course, the DIY's.
Our Staff
~ Our Staff is built on the "team" concept, which eliminates the pressure of commission sales. All employees cooperate and work together, resulting in an unmatched level of customer service and customer satisfaction.
---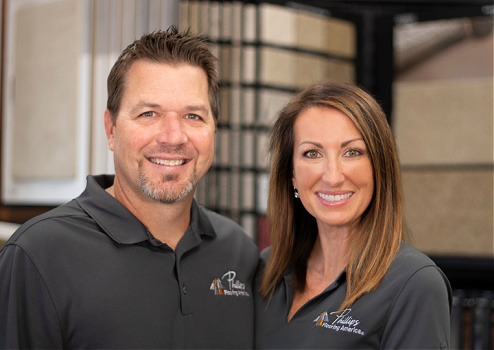 OWNERS, Mike & Lottie Maloy
We have breathed all types of flooring, custom tile showers, backsplashes, and more for the entirety of our relationship as a duo.
Mike has an extensive background in construction, installation, and sales. Starting as a flooring installer, he laid all types of floors and custom showers through most of the 2000's in Arizona and then on into Florida and Texas. In 2011, he officially retired his kneepads with over a decade of installation experience under his belt. He went on to manage the sales team and installation crews here at Phillips Flooring and is truly an expert when it comes to all of the products we sell today. Dedicating his last 25 years to the flooring sales and installation industry, Mike is a wealth of knowledge and a master of his trade.
---
Lottie was born and raised right here in Longview, Texas. She met Mike while living in Arizona shortly after high school and spent about 15 years away from home before their path eventually brought her back. Her background includes accounting and general business operations. She handles the day to day book-keeping at the store, human resources, purchasing, and inventory control. Don't let all that accounting talk fool you though, Lottie's happy to help with any flooring questions you may have.
We are proud to be locally owned and are members of a strong cooperative. As part of the Flooring America co-op, we are able to invest in our community, sustain our family business, bolster our local economy, and support friends and neighbors with opportunities to grow and thrive.