Carpet Flooring in Longview, TX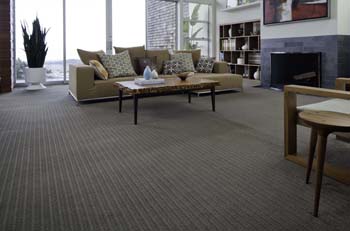 Establish a warm and comfortable atmosphere in your home or business with our carpet flooring in Longview, TX. Whether it's for your home or your office, our broad selection of floor coverings enables you to easily attain the look you want. When you shop for carpets at our store, we are with you throughout the design and installation process. After all, you deserve to have an interior that matches not only your tastes but also your specific design goals. Enjoy personalized service and a new interior, with the help of our knowledgeable and courteous flooring team.
When you shop at our showroom, you're treated to a rainbow of colorful carpeting along with the helpful advice of our trained design consultants. We take pride in keeping sensible carpet prices, so you are free to consider a wealth of options on your own terms. In addition, you are able to choose from an array of patterns and textures to complement the personality of your property. At our store, there's something for everyone. From classical to contemporary, there's no theme or décor we can't match and make better with our beautiful carpet flooring.
No two properties are ever alike. As such, you deserve to have flooring that reflects your distinct aesthetic preferences. Our carpet store associates are able to provide durable and beautiful selections from well-known manufacturers, such as Tigressa™, Stainmaster™, and Bedford Mills™. All of these are trusted brands with innovative designs and exceptional durability that customers love. Their carpeting options add warmth, both literally and figuratively. It keeps your feet from getting too cold in the winter and gives off a cozy and homey feel that makes everyone feel welcome.
Our Carpet Selection: What It's Like and Where It Can Go
Carpeting remains a popular choice for homes and businesses alike. First and foremost, carpets establish a soft and welcoming ambience to any room, which invites guests to relax and spend quality time. The texture of home and office carpet helps with acoustic absorption, which assists in muffling sound and managing noise levels. This makes it an excellent choice for bedrooms and offices. The soft plushness helps when you're going to be walking or standing for long periods of time and can work in both formal and informal settings.
You also have the option of defining your favorite rooms with area rugs. Our carpet store provides these artistic pieces along with total flooring solutions. Variety, form, and function are at your fingertips when you shop at our flooring showroom. Since we offer a diverse selection of carpets and rugs, you are empowered to add a personalized touch to your project. Choose from residential or commercial carpet options. No matter your design goals, our consultants have the knowledge and expertise to accommodate your remodeling objectives.
One misconception of residential and commercial carpet is that it stains and mars easily. To the contrary, advances in manufacturing and design have enabled carpet material to resist stains and spills. Dense texture patterns make clean-up time simpler, so you never have to sacrifice beauty for ease of maintenance. Families and pet owners love our carpet, because they get all of the benefits while still being able to keep it nice when life's little accidents happen. You can choose from a variety of carpet types, such as:
Frieze Carpet
Loop Carpet
Pattern Saxony Carpet
Area Rugs and Installation Services
Rugs are standalone products that complement the aesthetic of your room, protect your floors, and provide a soft surface for your feet. Since we offer a wide range of rugs and carpet, you are free to mix and match colors and styles as you see fit. Whether they're for adding a touch of warmth, dividing a space, or softening up places with hard flooring, area rugs unify the aesthetic of virtually any room.
If you're wondering where to start, our experts can help you. They're well-versed in narrowing down all of the many choices to find what a client wants. Our rugs can also protect against injury from falls as well as from unwanted furniture movement—the former is a wonderful advantage for houses with seniors and small children. Plus, they can go with you when you move so you never have to leave your floor design behind.
Have fun trying them out in different rooms whenever you like; there are endless possibilities and no installation work is needed. They're even easier to clean than your floors and can cushion your footsteps so you don't bother any downstairs neighbors or employees.
When you work with us, you work with a flooring company that assists you at every step of the remodeling process. Our team can coordinate carpet installation services to ensure the true beauty and resiliency of your investment. We utilize a highly trained team along with the latest equipment to deliver long lasting results. On top of that, qualifying carpets are backed by the Ultimate Confidence Guarantee. If you discover a fault in your installation, simply let us know and we will work to make it right – all at no cost to you. Whether you are remodeling a bedroom or your entire home, our consultants are available to plan every aspect of your carpet installation project.
In spite of all of our carpet's many fine qualities, a poor installation job will result in poor performance and a much shorter lifespan. You're much better off having us do your installation work, because we know better than anybody how our carpeting should be placed. We stand by our work and ensure that you receive exactly what you pay for. Our contractors bring their own tools and treat your home carefully, and they always clean up when they're finished. We can install all of our brands and floors in any space, big or small. A new floor is a long-term investment, and one you want to pay off. Why jeopardize that by going with a contractor without proper equipment and experience? We make it much easier to safeguard your home's new asset.

Contact us to see samples of our beautiful carpet. We can install them anywhere in Longview, Texas, in addition to Gregg and Harrison counties.