Hardwood Flooring in Longview, TX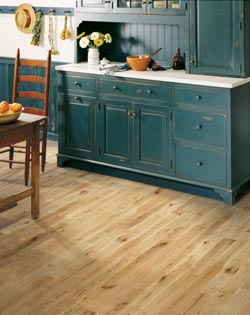 Your home is a space for your family and friends to enjoy and admire. Complete the look and feel of your home with hardwood flooring. At our flooring showroom, we make it easy to revitalize your home's atmosphere. Improve your property value and leave a lasting impression on your guests. Our store helps you find the right flooring options that are sure to fit your needs in looks, performance, and price.
You deserve to have a beautiful interior on your terms. For this reason, our showroom features both engineered and solid hardwood flooring that works within your budget. Establish a lasting presence in your home and impart a feeling of timelessness. From consultation to installation, we are with you every step of the way – and beyond. With industry-recognized variety and warranties, our company has earned a reputation for providing beautiful and dependable hardwood floors.


Fair Hardwood Flooring Prices
Beautiful flooring shouldn't break your bank account. Our showroom makes a point to display majestic flooring specimens that accommodate your budget. We frequently showcase many different styles and species of hardwood flooring, each at different price points, so you can have confidence in your investment.
In fact, certain products also qualify for our Ultimate Confidence Guarantee Price Protection plan. If you find lower hardwood flooring prices on the same brand and style product within 30 days after your purchase, then we will refund the difference.


Engineered and Solid Hardwood Flooring Unite Form and Function
Give your home a lasting visual appeal with either engineered or solid hardwood flooring. Our showroom proudly showcases many different options to complete your interior design project. No matter which type you choose, you can have confidence knowing that you are investing in a flooring type that is meant to last. We feature many different wood species in a variety of finishes to give you the look you want.
Hardwood flooring has a reputation for imparting a classic sense of majesty, all while remaining easy to maintain. Simply vacuum the dust away and follow up with a damp cloth. You will need to sand and refinish your investment every five or so years in order to keep its shine and wear resistance.
For high-traffic areas, we recommend engineered hardwood flooring. This strong flooring material is made of layers of wood, and then protected by a resilient wear layer finish. Due to its durability, engineered hardwood is a popular choice for living rooms and basements.
Of course, we are also proud dealers of solid hardwood. This option is designed to last, and it also leaves a lasting impression on guests. Whether you want to accomplish an Old World aesthetic or rustic atmosphere, we provide a wealth of options to suit your specific tastes.


Stress-Free Hardwood Flooring Installation
Bring out the true potential of your new investment. Our showroom facilitates hardwood flooring installation for each purchase. Whether you are planning to re-floor one room or your entire home, we are here to serve you. Our company makes a point to field well-trained and qualified installers to your home. As a result, you can have confidence knowing that your new flooring is in good hands.


Hardwood Floor Installation with Integrity
A proper hardwood floor installation is as important as the quality of the flooring you choose. We know that you invested in your flooring so it would last for years. Therefore, you deserve to work with a flooring company that is just as committed to you as you are to your floors. Qualifying purchases are backed by our renowned Ultimate Confidence Guarantee. If you find any faults in the installation, we will correct any errors at our expense.



Contact us today to explore your interior design options with hardwood flooring. We proudly serve customers in Longview, Texas, as well as in Gregg and Harrison counties.