Laminate Flooring in Longview, TX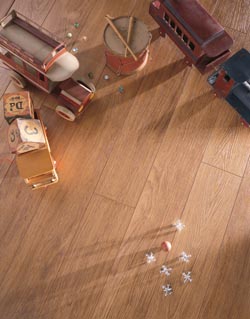 A well-placed floor unifies the visual theme of your home decor and leaves a lasting impression on guests. When you want to improve the value and prestige of your interior, count on laminate flooring. Unifying distinct visual appeal with no-nonsense functionality, laminate floors are a stunning and easy-to-maintain option for businesses and homeowners. At our flooring showroom, you can rely on our flooring associates to help you plan and complete your latest remodeling project.


Laminate Wood Flooring – The Smart Investment
Have a busy household? Laminate wood flooring keeps up with the hustle and bustle of everyday life while retaining its stunning appearance. Laminate tiles and planks are specially engineered with several layers, which make them withstand regular foot traffic and wear with ease. On top of that, a tough and waterproof wear layer is applied on top of the plank to provide protection from spills and stains. Simply put, laminate flooring is designed with your everyday life in mind.
Thanks to improvements in the manufacturing process, laminate flooring is as attractive as it durable. The intricate printing process allows laminate to successfully replicate the appearance of popular hardwood species. Unique grain patterns can even be produced on each tile! Our showroom is proud to offer a wide selection of products from well-known manufacturers, including:
Armstrong™
HomeCraft™
Mannington™
Mohawk™
Pergo™
Shaw™
Form and function combine when you choose laminate. Its tough construction also means that it is simple to maintain. Simply remove dust with a vacuum, and follow up with a damp cloth. Save time and energy for the things that matter more to you. Laminate is the smart investment for busy and active families.


Selecting Your Laminate Tile Flooring
Diversify your interior remodeling project. Whether you need to re-floor one room or your entire home, our associates can help you find laminate tile flooring that pleasantly complements your interior. Our collection of laminates comes in many different colors, so you are free to establish a distinct atmosphere in your favorite rooms.
Make your choices with total confidence. Our helpful showroom representatives are available for design and remodeling consultations. We listen carefully to your design goals and direct you to samples that match your preferences. As your dependable laminate flooring resource, you are empowered to make the right design decisions and improve the appeal of your interior.


Laminate Flooring Installation Made Easier
Enjoy the lasting splendor of your new investment. Our showroom facilitates laminate flooring installation. We hire specially trained and qualified technicians to complete your remodeling project for you. Our team works with you to ensure you attain the results you want. From the initial measurement to the final placement, our contractors are with you every step of the way.
In addition to complete installation services, our showroom is proud to offer the Ultimate Confidence Guarantee for select laminate flooring. With features like price protection, locally oriented service representatives, and workmanship guarantees, you can rest easy knowing that your new flooring will serve you well.



Contact us today to request and estimate for laminate flooring. We proudly serve customers in Longview, Texas, as well as in Gregg and Harrison counties.